Downsville Baptist Church was organized on May 6, 1894 by elder A.J. Moore and 19 members of the Robinson Baptist Church. In a summer revival, another 39 members joined, A sanctuary and school house were erected on land deeded by E.J. Webb, W.C. Crunk and Fannie M. Crunk in 1896. Over the years, a number of church facilities have been built on this site and are shared with the community for a variety of activities.
Downsville Baptist Church is a group of people who love Christ. We love Waco. We desire to make Jesus shine brightly in Waco and beyond.
The Gospel is our identity. It leads us in everything we do. As Waco continues to grow, we long to make Jesus famous and love anyone who wants to know more about Christ. We are here because Christ loved us first; served us first; and saved us. We want everyone here to know Who He is , what He is like, and how He loves us.
Make Disciples Who Make Disciples for the glory of God. Jesus commands us to make disciples. This is our heart. We want the Gospel to spread throughout Waco so that people will not only have the heart to follow Christ, but that they desire to see others come to know Him, treasure Him, and pursue Him.
The Bible tells us there is Good News for bad people. In a world that is full of sin and bad news, we are constantly looking for good to replace it. The Gospel of Jesus Christ is the good news our sinful hearts need.
Jesus Christ is the Eternal Word, who was with God and who was God. He was with God in the beginning (John 1:1-3). He creates all, sustains all, and upholds all things by the word of His power (Hebrews 1.3).
Adam and Eve sin and thus all of humanity is cursed, separated from perfect fellowship with God (Genesis 3). All of creation is now broken, lacking all goodness and bound to sin (Romans 3:23, 5:12).
The Eternal Son, the Word of God, becomes human and dwells among us, glory as of the only Son from the Father, full of grace and truth (John 1:14). He comes as true God and true man, offering his life as the perfect sacrifice for our sins by dying on a cross (Philippians 2.8). The wrath of God is satisfied through the death of Jesus. He lives the perfect life that's impossible for us and dies the death we don't want, so that we may be saved. Whoever believes in Him will not perish but have eternal life (John 3:16). He rose from the dead to show his power over death and the grave, and makes the way for us to be reconciled to God (1 Corinthians 15.3-8).
In Christ, we are saved by grace through faith. We have redemption and forgiveness. We are now his workmanship, created in Christ for good works. We live for Christ, repenting of our sins and proclaiming to the world the free gift of salvation in Christ. (Ephesians 1-2).
Christ will return and will make all things new, creating a new heaven and new earth, where those who believe in Him will dwell in his presence forever, free from sin and death (Revelation 21-22).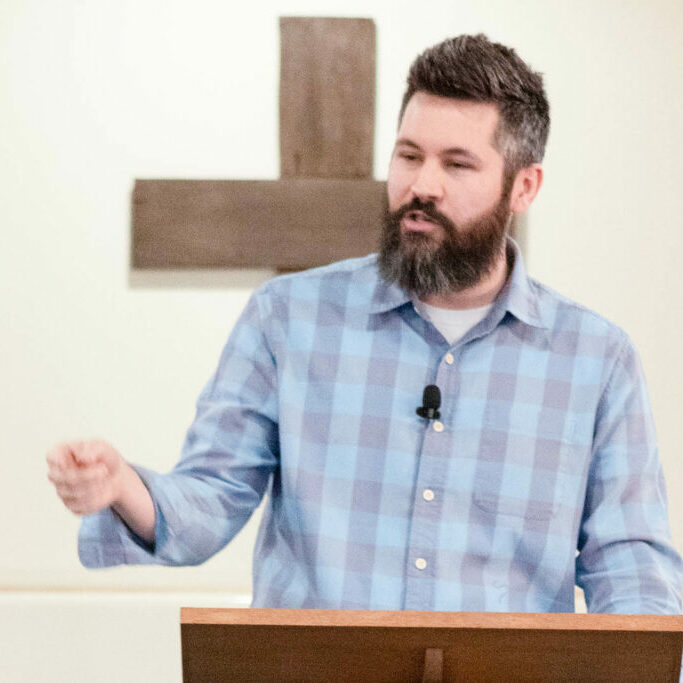 Melissa Rhodes
Minister of Music